We are a member of these national and regional organisations:
Our Volunteer Centre operates within the requirements of Volunteer England's good practice framework and the specifications of the Volunteer Centre Quality Award. 

In March 2013 we
secured the PQASSO level 1 quality mark, in recognition of the quality of our
internal organisational practices and commitment to improvement.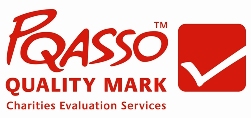 Lancaster District CVS receives funding from a range of organisations. We value and acknowledge their contribution to our work.